Our team had the pleasure of wining and dining with great business leaders of the Treasure Coast at MCBE's Annual Holiday Party.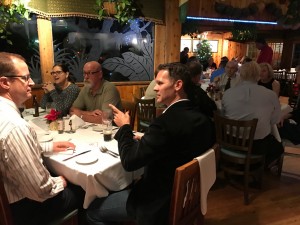 The party was held at The Dolphin House in Jensen Beach, FL and business owners throughout Martin County and the Treasure Coast attended. Jon Campion of European Kitchens and Baths held our attention during his brief (yet very funny!) speech.
Martin County Business Exchange was established in 1986 and is celebrating its 30 year anniversary. MCBE is a networking group of over 50 area businesses that meet once a week. You can search for a member here, or if you would like to learn more about becoming a member, click here.