New Site for STORE Self Storage and Wine Storage!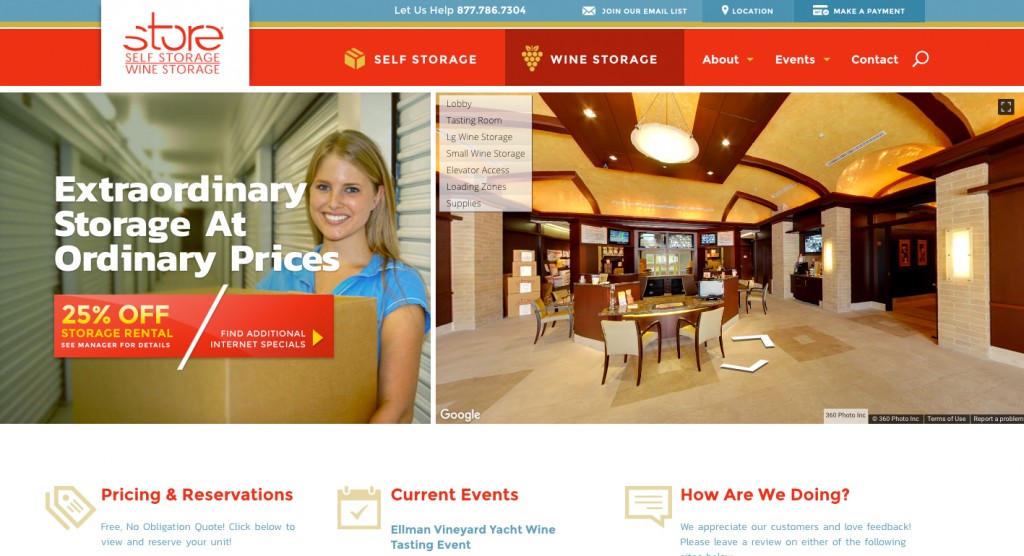 Our team is excited to announce a new website design for long-time client, STORE Self Storage and Wine Storage. We coded the site in WordPress CMS to create an easily-maintained, fresh, new website for the facility.
Located in Palm Beach Gardens, STORE wanted to incorporate bright, bold colors to the new site to help them stand out against the fierce self storage competition. Simplified navigation, updated on-page SEO, easy-to-read callouts and updated imagery will help convert website visitors into customers for STORE.
Contact our team today for a complimentary consultation and quote for your new site design. Let's get started today.