Honored to win another prestigious award from Graphic Design USA for M.A. Corson & Associates website design and development.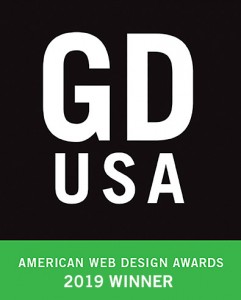 This is Graphic Design USA's annual showcase of the power of design to enhance online communications and experiences.
Only the top 15% were selected out of 2000 submissions.
About M.A. Corson & Associates: M.A. Corson and Associates, Inc. is honored to be recognized as one of the finest architectural firms in the area. Our prestigious residential homes and distinctive commercial projects can be found along the Palm Beaches and the Treasure Coast.
View the entire website: http://www.macorsonarchitect.com/